Your trusted real estate agent in Antigua W.I. since 2005
US$ 6,300,000 US$ 5,950,000
Nonsuch Bay, Antigua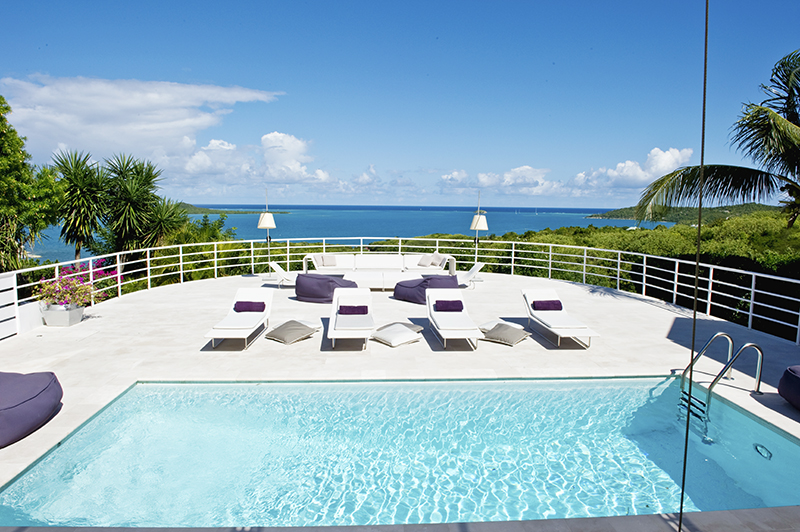 VILLA SUSANNA
Property Sales
US$ 6,300,000 US$ 5,950,000
4
4
522720 sq. ft
4,000 sq. ft.
Highlights
Luxury Home
Caribbean Sea View
Beach Front
Swimming Pool
Deck
Terrace
Villa Susanna has absolutely stunning views overlooking Nonsuch Bay. This is a unique villa with 4 very spacious bedrooms spread over 12 acres of land. Two plots (Land plot 39 & 40) within the 12 acres are available for sale separately for means of private development.
Villa Susanna features a 365-degree ocean view and is located just about 400 meters from the ocean with lots of privacy and space. This land benefits being immersed in a lush tropical garden overlooking the peaceful ocean of Nonsuch Bay.
The villa's beautiful interior design is present in its use of numerous designer fittings and fixtures, high vaulted ceilings, and a light airy design that is complemented by the gentle trade winds that keep the villa cool throughout the year.
There are two entrances to Villa Susanna. The main entrance, which is a drive in alongside the tropical palms and lush vegetation on the property and the second entrance which is on the north-eastern side of the villa, through the Sundeck.
Large sliding glass doors (with triple windows for privacy and security) open onto a magnificent sundeck with swimming pool and gorgeous ocean views. The villa is set in an open plan living area that can be accessed entering the villa from the sundeck.
The covered veranda with seating is set alongside the pool and is perfect for coffee or tea during the day while soaking up the fabulous views across Nonsuch Bay. Numerous loungers are spread across the large open deck, perfect for those who wish to spend the day lounging by the poolside.
A very large laundry and a private gym are available in another separate building on the property. An automatic stand-by generator is available to provide power to the entire estate.
As part of the estate, the staff quarters include an independent 2-bedroom 2-bathroom house with a fully fitted kitchen. Currently there are 5 members of staff employed at the villa.
Villa Susanna is being sold with all its stylish top of the line Italian furnishings estimated at US$ 300,000 for the interiors and about US$ 45,000 spent for the outdoor furnishings.
Villa Susanna is about a 30-minute drive to the vibrant yachting communities of English and Falmouth Harbour. The villa is also only a 45-minute drive away from the capital city of St. John's.
These Furnishings are products from brands such as, BMB DIVANI, PAOLA LENTI for the outdoor furnishings, ARTEMIDE FONTANA for the lighting throughout the villa, FONTANA ARC VENINI and BOFFI for the kitchen, and ENZO for the crystal table.
---
Features
12 acres of water front land with 6 plots of land in total
Villa - 4,000 sq ft covered area plus terraces and pathways
Guests cottage - 1,000 sq ft
Staff quarters - independent house w/ 2-bedrooms, 2-baths, kitchen
Separate large laundry
Automatic generator with 110 horse power
---
Amenities
4 Bedrooms
Directly On The Beach
Caribbean Sea Views
Terrace
Private Swimming Pool
Deck
We accept



Strategic Alliances
We also advertise our properties internationally on the following websites:
Contact Us
Owner/Founder


Dominique D'Aloia,
+1 (268)-725-4128
dominique@paradisepropertiesconnection.com
Administrative Assistant / Villa Rentals Agent

Annabelle Reynolds-Mannix,
+1(268)-788-4888
villas@paradisepropertiesconnection.com

Paradise Properties Connection Ltd.
,
English Harbour, St. John's, Antigua, W.I. ©2005-2023
Paradise Properties Connection Ltd.
St. John's, Antigua, W.I. ©2005-2023