Your trusted real estate agent in Antigua W.I. since 2005
US$ 400,000
The Peninsula Development
Willikies, East Coast Antigua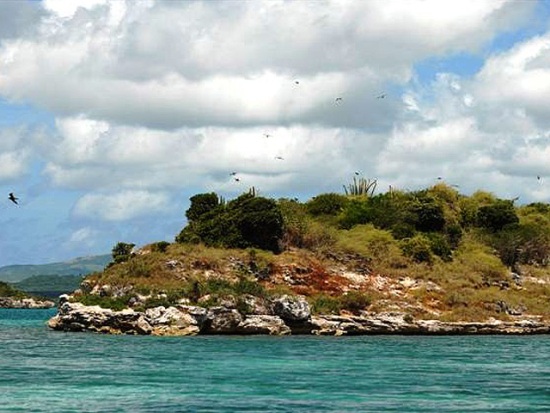 THE PENINSULA DEVELOPMENT
Land Sales
US$ 400,000
All plots, most with waterfront, are being offered for sale at this small exquisite development in a delightful Caribbean location. If you are looking for a house where you can step out onto a crowded beach, fight for a sun lounger and then listen to the chat of holiday makers, then this is not for you.
If you like the idea of a secure location with privacy, tranquility and your own private dock from where you can take your boat to several untouched beaches and explore hundreds of acres of unspoilt coral reef and hardly see a soul, then the Peninsula is for you so read on.
The Peninsula is located at the east of Antigua, twenty minutes drive from the new international airport. It is fair to say that it is one of the most tranquil and unspoilt locations in the Caribbean.
The three headlands are surrounded by the shallow waters of Belfast Bay, which is protected by a chain of small, uninhabited islands and corals reefs. The whole bay is a breeding ground for tropical fish and turtles. Dolphins and migrating whales can occasionally be seen from the bay.
This area, reached by a private road from the local village of Willkie's, is being developed sympathetically by long-time residents of Antigua in a style that reflects traditional West Indian architecture.
The Peninsula offers the potential buyer land for a small number of quality homes on the waterfront that will take advantage of the cooling breezes and breathtaking views. These are homes for the discerning who will appreciate peace, tranquility and privacy in a secure un spoilt environment. Plots are generally of approximately one acre sloping towards the inlets within the bay.
All homes that are already built are architect designed and all but one by Andrew Goodenough. Full planning permission is readily available and building can take from six months to one year. All utilities, including electricity and telephone services, are underground.
As of the writing, there are no management charges but we can anticipate that on completion of most of the homes there will be a small charge to cover security, lighting, common area maintenance and any amenities added at the request of homeowners.
---
Features
Prices start at US$ 400,000 and up, and $ 9.90 per Sq foot.
Plots from nr. 1 to nr 6 SOLD
Plot 7 0.94 acre - Sq Ft 40,384 - US$ 700,000
Plot 8 0.88 acre - Sq Ft 34,423 - US$ 700,000
Plots nr 9,10,11 SOLD
Plot 12 0.92 acre - Sq Ft 40,233 - US$ 400,000
Plot 14 1.22 acre Sq Ft 53,138 SOLD
Plot 15 1.03 acre Sq Ft 44,740 US$ 450,000
Plot 16 1.06 acre Sq Ft 45,906 US$ 600,000
Plot 17 0.75 acre Sq Ft 32,037 SOLD
Plot 18 1.19 acre Sq Ft 52,403 US$ 600,000
Plot 19 0.73 acre Sq Ft 30,915 US$ 700,000
Plot 20 0.97 acre Sq Ft 42,153 US$ 700,000
Plot 22 1.18 acre Sq Ft 44,913 US$ 900,000
Plot 23 1.48 acre Sq Ft 75,036 US$ 550,000
Plot 24 0.88 acre Sq Ft 36,970 US$ 750,000
Plot 25 0.82 acre Sq Ft 36,854 US$ 550,000
Plots 26 and 27 SOLD
Plot 28 1.42 acre Sq Ft 61,413 US$ 3,000,000
We accept



Strategic Alliances
We also advertise our properties internationally on the following websites:
Contact Us
Owner/Founder


Dominique D'Aloia,
+1 (268)-725-4128
dominique@paradisepropertiesconnection.com

Paradise Properties Connection Ltd.
,
English Harbour, St. John's, Antigua, W.I. ©2005-2023
Paradise Properties Connection Ltd.
St. John's, Antigua, W.I. ©2005-2023