Your trusted real estate agent in Antigua W.I. since 2005
US$ 890,000
Mamora Bay, English Harbour, St Paul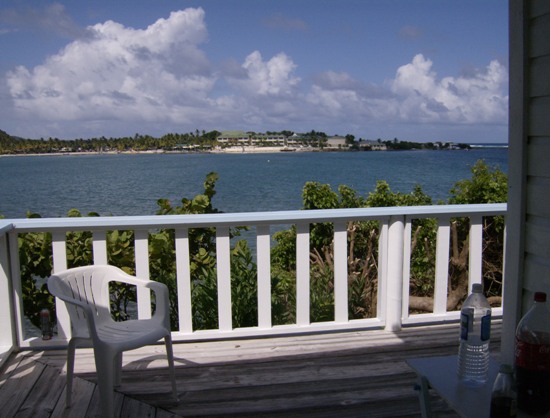 MAMORA BAY COTTAGE
Property Sales
US$ 890,000
Highlights
Caribbean Sea View
This cozy one-bedroom cottage is situated on the water front of Mamora Bay.
This property is located near the southwest end of Willoughby Bay. Mamora Bay is an extremely well-protected bay with quiet and protected anchorage, an exclusive marina and club. One of the biggest magnets in Mamora Bay is the St. James Club, an exclusive and classy resort.
This is a one-bedroom cottage, with adjoining bathroom, comes complete with a small kitchen area, neat living room, and a lovely deck. This property has no electricity, but possibility of connection to APUA government and there are three water tanks.
The land is situated on one1 full acre with approximately 160 ft of beach frontage. The land is gently sloping to the sea to give magnificent views of the serene bay and the St. James resort. The main road access (unpaved) is at the back, with the landscaping providing absolute privacy.
The cottage can be accessed by both land and sea. The bay has been dredged to accommodate super yachts.
Exclusive homes are located on the surrounding hills and international personalities are drawn to the area because of the privacy it affords.
---
Features
Generator
Storage room

Fenced yard

Access by both land and sea

Privacy

44,400 sq ft land

---
Amenities
1 Bedroom
Caribbean Sea Views