Your trusted real estate agent in Antigua W.I. since 2005
Price on Request
Paradise View - Dickenson Bay, St John's, Antigua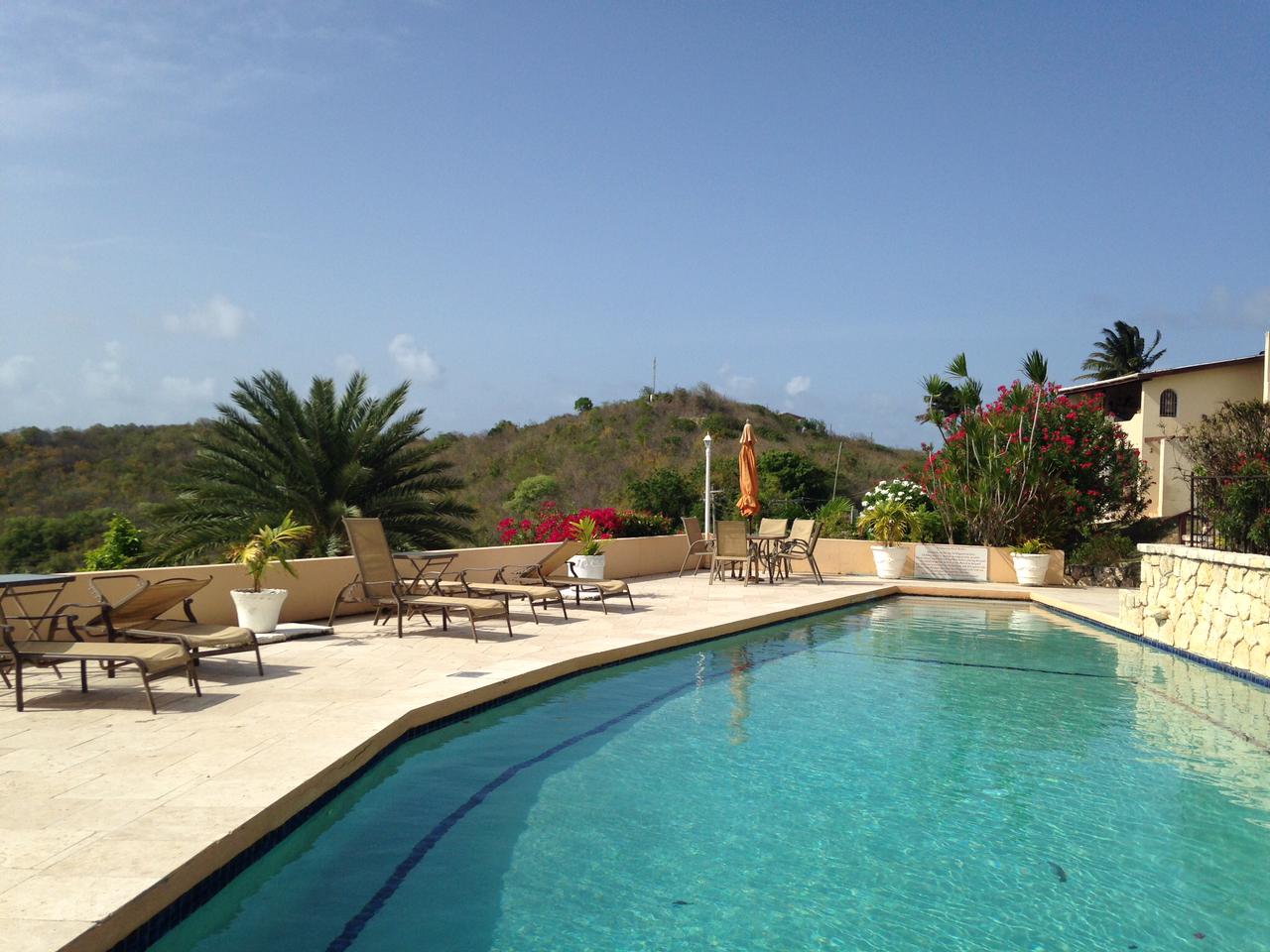 HALCYON HEIGHTS #22
Property Sales
Price on Request
Highlights
Caribbean Sea View
Swimming Pool
Terrace
UNDER RENOVATION . Will be ready end of October 2022
This cozy 1 bedroom villa is located within the Halcyon Heights Development, a secluded location offering communal swimming pool and tropical gardens tucked away in the hillside close to Dickenson Bay. The villa is full furnished and perfect for a single individual or couple.

The villas are located within the beautifully landscaped tropical garden and around a centrally located fresh water swimming pool. The development is accessed via a private drive from the main road and is only a short walk from the beach. The property is located at Halcyon Heights, Antigua and is approximately 3 miles from the capital, St John's and 10 minutes from VC Bird International Airport. On the northwestern coast of Antigua and overlooking the Caribbean Sea, the individual units at Halcyon Heights offer seclusion and an opportunity to relax and unwind. The property at Halcyon Heights has been developed on two levels. Access is provided by public roads and a private driveway. The lower buildings are split level, mainly single storey units. Each has a bedroom, living and dining area, kitchen and verandah. The upper level buildings are in two storey, Each storey forms a separate unit. Each unit offers split level accommodation including living and dining areas, kitchen, verandah and one or two bedrooms. The property is approached from the main road by a private tarmac driveway and there is a parking space for each unit. The site manager oversees the maintenance of the property on a daily basis and there is a monthly condominium charges of US$ 350, which is due on a quarterly period.

---
Amenities
1 Bedroom
Television
Caribbean Sea Views
Air Conditioning
Internet
Fully Equipped Kitchen
Laundry / Washing Machine
Housekeeping
Terrace
Private Swimming Pool
Backup generator
Hurricane Shutters
---
Nearby
Nearest Bar/Restaurant:
5 minutes walking
Nearest Supermarket:
10 minutes drive
Nearest Airport:
20 minutes drive
Nearest Beach:
10 minutes walking
We accept



Strategic Alliances
We also advertise our properties internationally on the following websites:
Contact Us
Owner/Founder


Dominique D'Aloia,
+1 (268)-725-4128
dominique@paradisepropertiesconnection.com
Administrative Assistant / Villa Rentals Agent

Annabelle Reynolds-Mannix,
+1(268)-788-4888
villas@paradisepropertiesconnection.com

Paradise Properties Connection Ltd.
,
English Harbour, St. John's, Antigua, W.I. ©2005-2023
Paradise Properties Connection Ltd.
St. John's, Antigua, W.I. ©2005-2023