Your trusted real estate agent in Antigua W.I. since 2005
US$ 4,500 per month
Valley Church, Antigua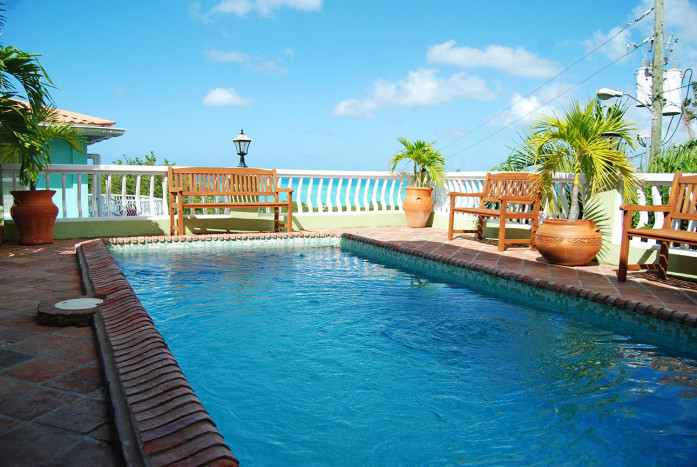 VILLA FLAMBOYANT
Long Term Rentals
US$ 4,500 per month
Highlights
Luxury Home
Caribbean Sea View
Swimming Pool
Deck
Terrace
Flamboyant, A Luxury Home cascading on a hillside with break-taking views of three of Antigua's most beautiful beaches. This is a two floor house - The first floor can only be entered from the front as it is a walk out type setting. This area is a small enclosed courtyard decorated with oleander and bougainvilleas trees and other beautiful tropical flowers. On this first floor there is a one bedroom with its individual bath, living/dining area and kitchen. There is also a washer/dryer room and a half bath. On the top floor, with there is a balcony with the private pool and a little terrace, there are also two bedrooms with individual baths, powder room, living & dining area and kitchen. All rooms have their own air conditioning and ceiling fans.5500 sq. ft of living space.
---
Features
Monthly rental is inclusive of CTV and Internet and excluding utilities
This house has a living space of about 5,500 square feet; the entire covered area is 5,500 square feet.
The cistern has a capacity of 7,000 gallons of water and the building, built by a Venezuelan firm and completed in 2006, was built of blocks reinforced in steel columns to the rafters and the roof .
---
Amenities
4 Bedrooms
Caribbean Sea Views
Terrace
Private Swimming Pool
Deck