Your trusted real estate agent in Antigua W.I. since 2005
US$ 250,000
Verandah Resort & Spa - Villa 261
Long Bay, St. Peter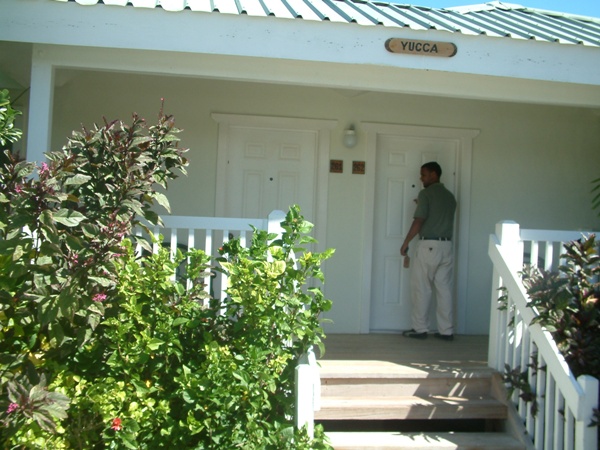 VERANDAH RESORT & SPA - VILLA 261
Property Sales
US$ 250,000
Highlights
Caribbean Sea View
Swimming Pool
This lovely vacation rental property has the look and feel of a cozy Caribbean cottage. This villa has classic Caribbean style architecture and decor with a private verandah offering a beautiful ocean view, vaulted ceilings, soaker tub, shower, dual vanities, flat screen satellite television, air conditioning, safe, mini fridge, microwave, and wet bar.
Nestled along Antigua's pristine east coast, this luxury resort encompasses 30 spectacular beachfront acres and is bordered by Devil's Bridge National Park. Owners and visitors can kayak, snorkel, windsurf, or swim in the tranquil waters of the resorts two reef-sheltered beaches.
Unwind at the island's largest freeform swimming pool, designed in a naturalistic style and shape with flowing lines. Afterwards, indulge in your choice of both casual and gourmet restaurants, inviting bars, live entertainment, state of the art gym, or a mini cinema.
Whether you want to be active or simply soak in the natural beauty, Verandah Resort and Spa is your place to relax with the added benefit of profit-sharing dividends. An excellent return on revenue, and a vacation spot all in one.
---
Features
Beachfront property with excellent facilities
Excellent design and construction with modern stylish decor maintained by Verandah Resorts Limited

Each villa can sleep four

Normal room rates in Verandah Resort and Spa average $ 640 per night

Appeals to foreign buyers who require personal use of between 2 to 6 weeks in the year with guaranteed return for the rest of the year

Significant tax breaks over conventional real estate transactions, by investment in a preferred share in the resort assigned to a specific villa

No rental income with-holding tax, normally 25%

Non-citizens shareholders license is US$ 2,500 approximately as opposed to US$ 8,000 (5% of the property's value)

Guaranteed income of US$ 6,400 (minimum) plus 1/3 x 1/160th of annual retained earnings of Verandah Resorts Limited tax free

No property management fees, typically 10%

No property insurance, typically 1-2%

No residential property tax

No management charges

No land value appreciation tax, normally 5%

No capital gains tax

No monthly out of pocket expenses associated with other types of real estate investment

Property should command premium prices because of beach front location, exclusive setting and complete package offered to investors


---
Amenities
1 Bedroom
Caribbean Sea Views
Private Swimming Pool
We accept



Strategic Alliances
We also advertise our properties internationally on the following websites:
Contact Us
Owner/Founder


Dominique D'Aloia,
+1 (268)-725-4128
dominique@paradisepropertiesconnection.com
Villa Rentals Agent

Simonetta Di Barbora,
+1 (268)-788-4888
villas@paradisepropertiesconnection.com
Administrative Assistant

Camilla Iaia,
+1(268)-561-1563
admin@paradisepropertiesconnection.com

Paradise Properties Connection Ltd.
,
English Harbour, St. John's, Antigua, W.I. ©2005-2022
Paradise Properties Connection Ltd.
St. John's, Antigua, W.I. ©2005-2022