Your trusted real estate agent in Antigua W.I. since 2005
US$ 185,000
Paradise View - Dickenson Bay, St John's,antigua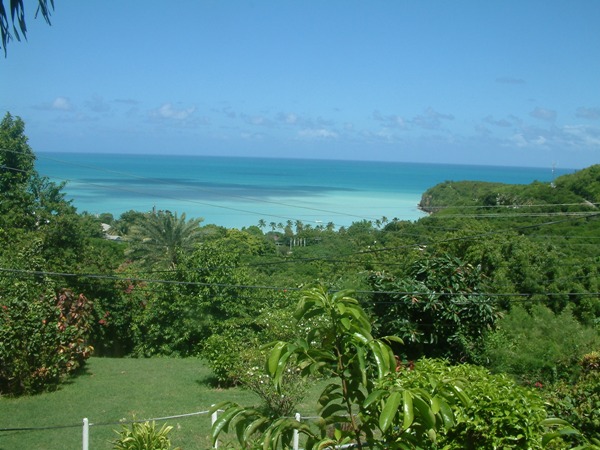 Halcyon Heights # 17
Property Sales
US$ 185,000
Highlights
Caribbean Sea View
This delightful, Caribbean style large cottage, is part of a residential complex called HALCYON HEIGHTS, which offers all the comforts that you could possibly desire.
It has an absolutely amazing view overlooking Dickenson Bay with an unobstructed view of the sunset 365 days a year !
Extremely peaceful, quite and relaxing, this charming artistic apartment is sure to invite you to relax and enjoy the strong Caribbean colors.
This lovely 1 bedroom, 1 bathroom apartment is centrally located in a quiet complex and offers a breathtaking view of Dickenson Bay. The large balcony is perfect for al fresco dining and overlooks the outdoor pool.
This particular apartment is situated on the upper level and is a short 5 minute drive to Dickenson Bay Beach. All other amenities, bar, restaurants, are also within a 5 minutes walk or a short drive.

The unique Caribbean feel of Halcyon Heights offers privacy, relaxation, and personal enjoyment.

Perched on a small hill overlooking Dickensons Bay on the north west coast of Antigua each residency is afforded some of the most spectacular views over the Caribbean Sea.

There are just 24 privately owned villas and the condominium is spread over 1.4 acres. The villas are located within the beautifully landscaped tropical garden and around a centrally located fresh water swimming pool.

The development is accessed via a private drive from the main road and is only a short walk from the beach. The property is located at Halcyon Heights, Antigua and is approximately 3 miles from the capital, St John's and 10 minutes from VC Bird International Airport.

On the northwestern coast of Antigua and overlooking the Caribbean Sea, the individual units at Halcyon Heights offer seclusion and an opportunity to relax and unwind.

The property at Halcyon Heights has been developed on two levels. Access is provided by public roads and a private driveway.

The lower buildings are split level, mainly single storey units. Each has a bedroom, living and dining area, kitchen and verandah.

The upper level buildings are in two storey, Each storey forms a separate unit. Each unit offers split level accommodation including living and dining areas, kitchen, verandah and one or two bedrooms.

The property is approached from the main road by a private tarmac driveway and there is a parking space for each unit.

The site manager oversees the maintenance of the property on a daily basis and there is a monthly condominium charges which is due on a quarterly period.

Features
The common amenities include a fresh water swimming pool in the centre of the development surrounded by well maintained and landscaped gardens.